How does light reinforce identity?
Light is the prerequisite for seeing and simultaneously the means for design. Used correctly, it underlines the character of buildings, emphasizes their meaning and creates the setting for them. With our meticulously designed lighting concepts, we create powerful and distinctive images.
The warm-toned illumination of the Brandenburg Gate accentuates the prestigious nature of its architecture and lends it significance. At the same time, the graduated depths of the light suggest a permeability that reiterates the monument's connecting position between east and west.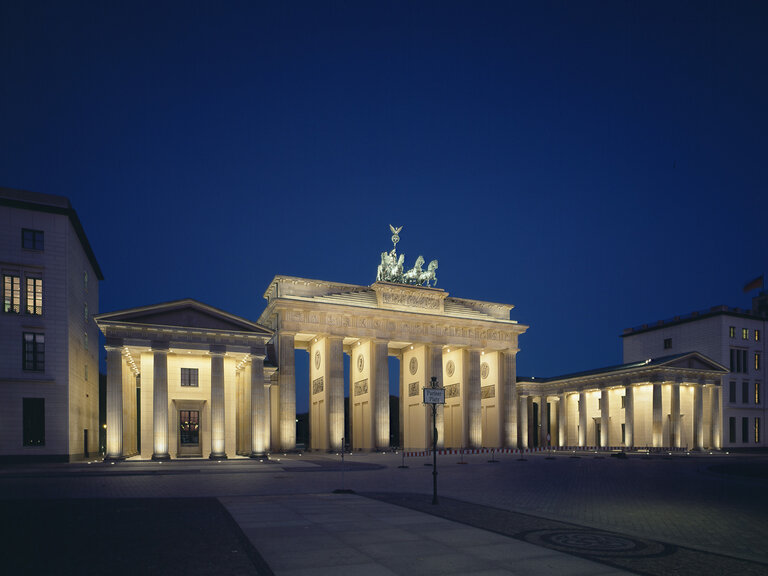 An entirely different role is played by the light in the Gedächtniskirche. The damaged tower of the once proud sacred building has become a memorial against war and destruction. The cool, planar illumination shows the broken edges in front of the darker backdrop of the burnt-out tower.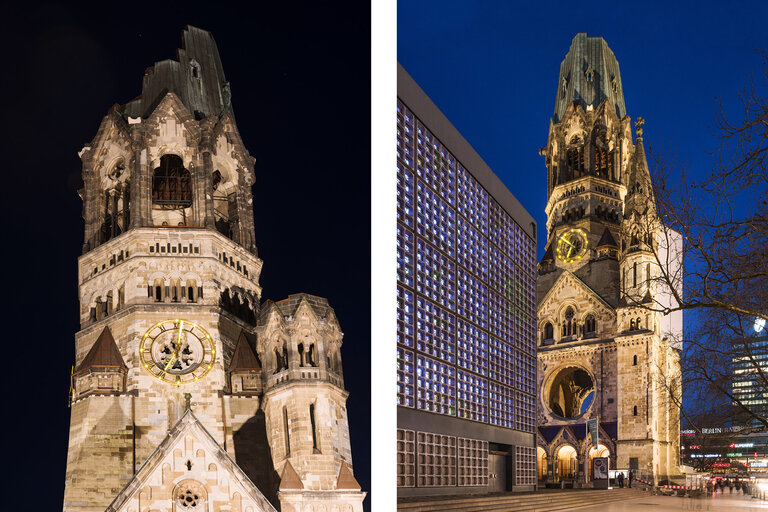 Contemporary buildings also characterize the image of the urban setting. The facade lighting of the striking office building Zebra in Frankfurt enhances the recognition value of the building and serves as a reference point in the city at night.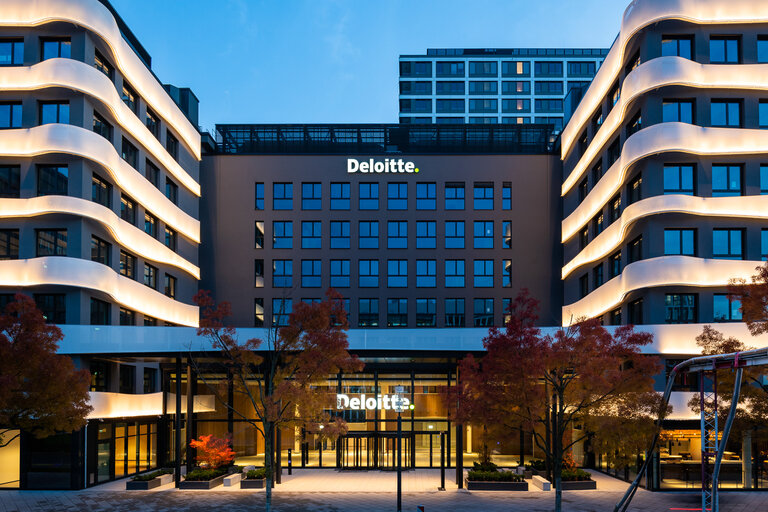 Taking center stage in the facade of the Montblanc Haus in Hamburg is the company's figurative mark. As a result of the dramatic lighting, the stylized silhouettes of the Montblanc massif are stunning eye-catchers, especially in the dark.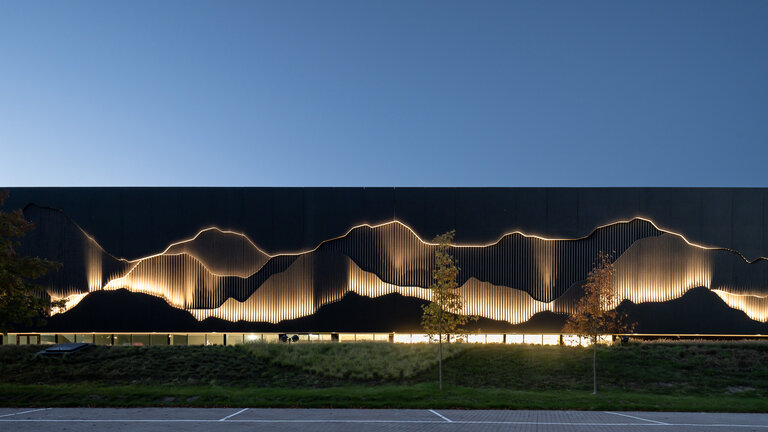 The Autostadt in Wolfsburg presents pavilions for all of the concern's brands. The filigree light installations showing the logo on the facade of the VW pavilion, which moves in tandem with the movements of the observer, underscores the brand name.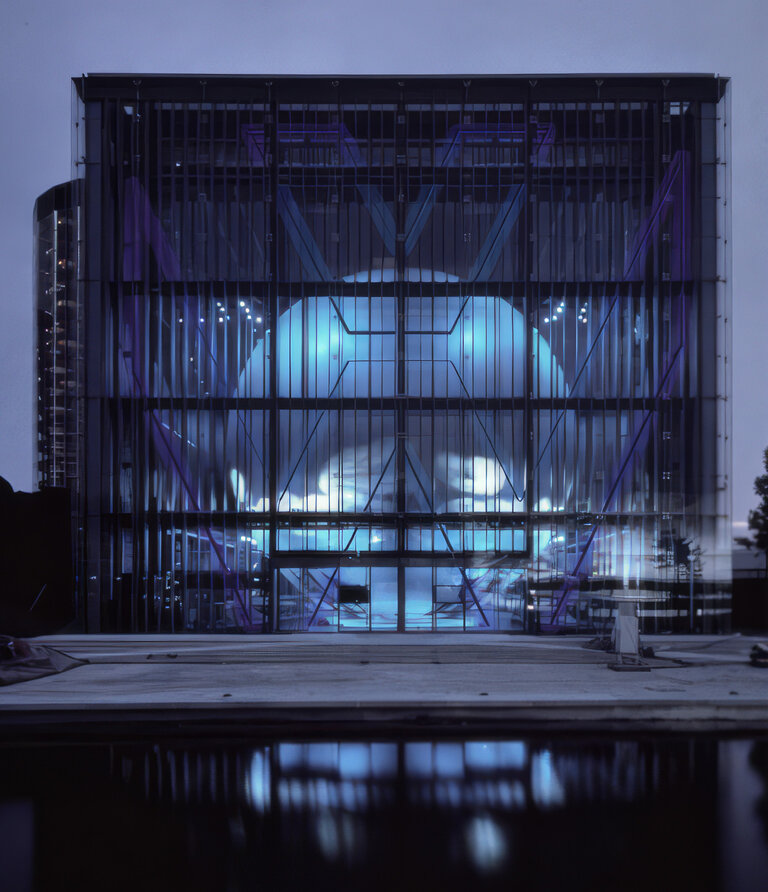 The UAE Pavilion at the Expo in Dubai embodies the sculptural impact of a building. Especially at night, the illumination accentuates this futuristic building and its formal elements. The kinetic rooftop areas with photovoltaics and light symbolize dynamism and the future.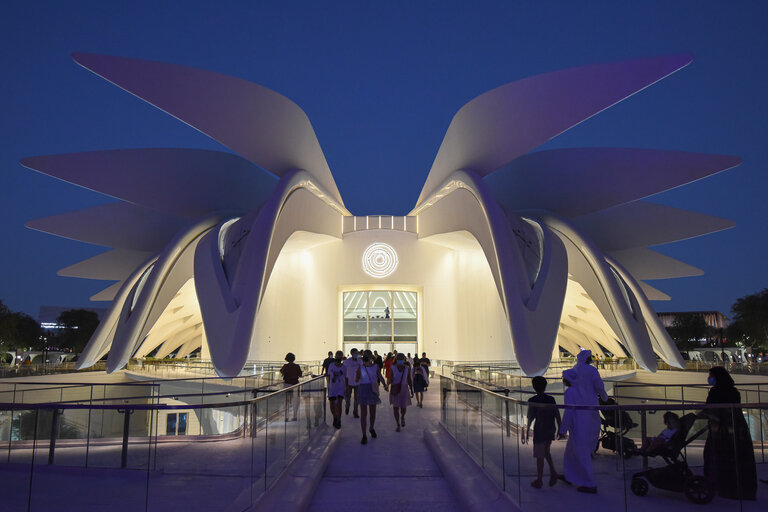 Photo credits see projects